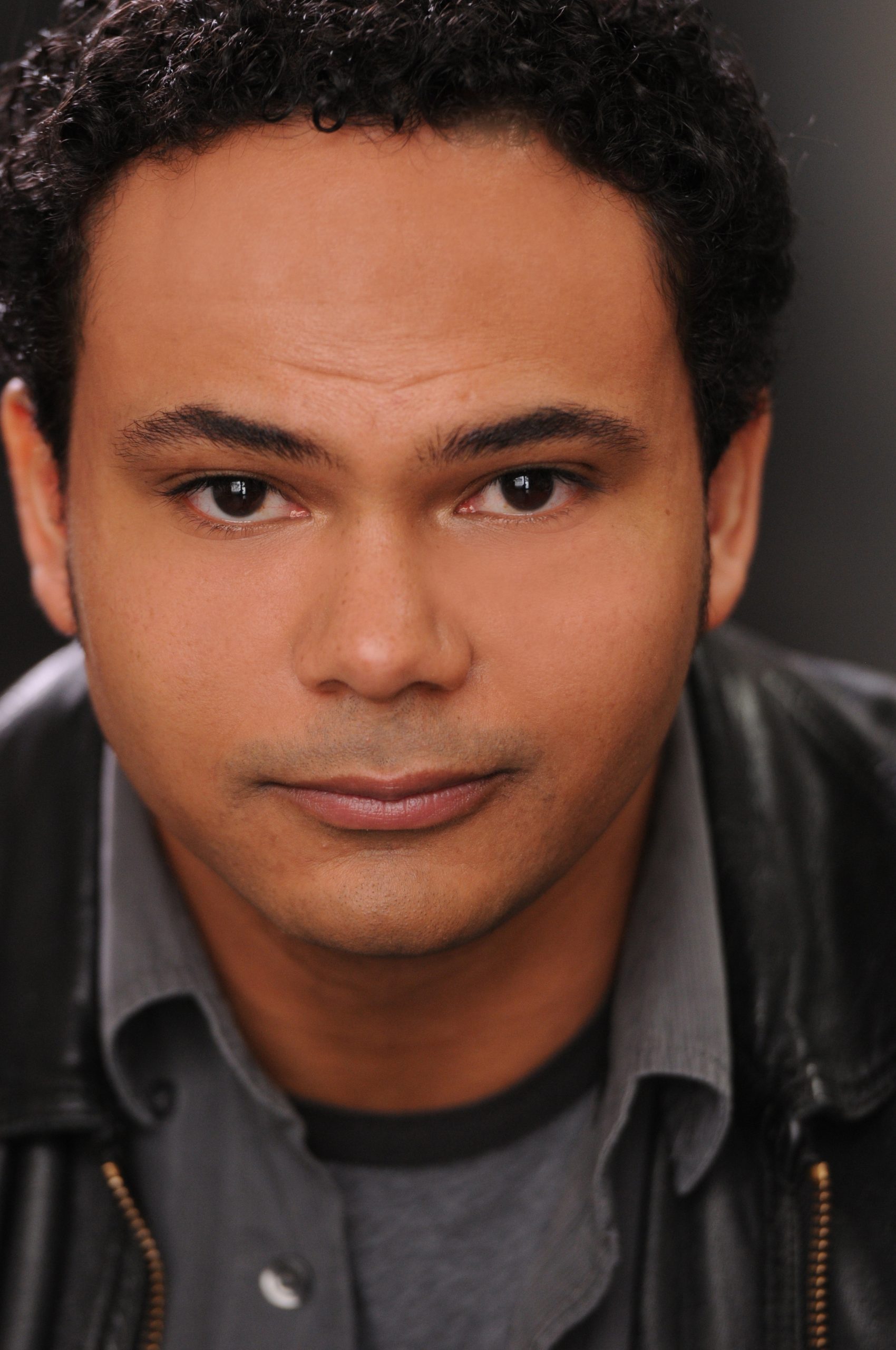 Crash Course Into the F.L.I. Technique
with Marcus Sams
June 25th, 10:00am MST (10:00am PDT, 1:00pm EDT)
Length: 2.5 hours
Workshop Description:
In 2020 the world of improv went from stage to screen. New mediums deserve new approaches. Improvising on-camera comes with a slew of new challenges as well as rewards. Learning specific tools geared for on-camera improvisation will give you a stronger command over your craft, enabling you to tell richer stories and have more fun. Gaining confidence in your on-camera performance will lead to stronger choices in your play and play with more freedom.
By using adaptations of traditional cinematic camera angles, along with the native behavior that's built into Zoom, you will learn to tell narrative stories in ways that are more digestible to an audience that is used to consuming on-screen content. In this workshop you will learn how to setup your play space for success, the specifics of the Fixed Lens Improvisation (F.L.I.) Technique, and how to utilize the technology that you are already using with more efficacy in your improv. Let's think outside of the zoom box, open yourself up to infinite possibilities, and build a foundation for effortless play.
More info on the F.L.I. Technique can be found here.
Instructor Bio:
Marcus Sams is the Founder/Artistic Director of Moment Improv Theatre. Established in 2014, it is one of the first African-American owned improv theatres and training centers in the United States. He is also the Artistic Director of the San Francisco Improv Festival and has been in the improv world since 2001. He has performed in 75+ national improv festival shows, including the "Secret Show" at the Chicago Improv Festival, where he opened for BassProv with his duo Liss n' Sams, featuring Joe Liss of Second City. He was a "Master Teacher" at the Alaska State Improv Festival in 2017 and has been a headlining act and instructor at the KC Improv Festival, Out of Bounds Comedy festival, and Seattle Festival of Improv Theatre, among many others. Since coming online, Sams has pioneered the on-camera approach to improv known as the F.L.I. Technique and Teleprov, created one of the first digital live-entertainment venues, and has taught over 1000 hours of online improv classes in just 2020 & 2021.
Subtext: The Power of the Unsaid
Megan Sherrod
June 25th, 1:30pm MST (1:30pm PDT, 4:30pm EDT)
Length: 2.5 hours
Workshop Description:
Improviser skills are honed to be clear and obvious, so conveying and reading subtext in a scene can be tricky. We will focus on tools and tricks you can use in scenes to both communicate and respond to subtext. Soon you'll find scenes take on a deeper, richer meaning for the characters, their relationships, and the overall scene or narrative
Instructor Bio:
Megan is a classically trained singer, actor, and improviser in New York City. On stage, critics have called her "charming" and said her "vulnerability is manifest and moving." Megan has performed in improvised theatre productions such as Nothing and Everything: Improvised Anton Chekhov Plays (The Long Center), the wildly popular Happily Ever After: Improvised Musicals Inspired by Disney Classics (Hideout Theatre), and local favorite Austin Secrets (Hideout Theatre). In 2019, she was honored to be one of the core eight cast that completed Hideout Theatre's infamous 48 Hour Improv Marathon.
She was a founding member of award winning modern musical troupe Rook. With Rook, Megan has performed at the Improvised Play Festival (Austin, TX), FronteraFest (Austin, TX), Out Of Bounds Comedy Festival (Austin, TX), Dallas Comedy Festival (Dallas, TX), Improv Festival Oklahoma (Oklahoma City, OK), and Big-Little Comedy Fest (San Antonio, TX). Since moving to New York City, Megan has performed with Shitzprobe (Aslyum) and Working Title (Super Secret Arts).
Outside of performing, Megan was a teacher and director at the Hideout Theatre, which specializes in narrative improv. She has taught masterclasses and workshops across the country and internationally. She directed multiple improv productions including the return of Hideout Theatre's hit musical show Happily Ever After: Improvised Musicals Inspired by Disney Classics.
Megan completed her Master of Music in voice performance at the University of North Texas and her Bachelor of Music in vocal performance at Oklahoma City University. When she isn't singing, improvising, or teaching, she's spoiling her dog Caesar.